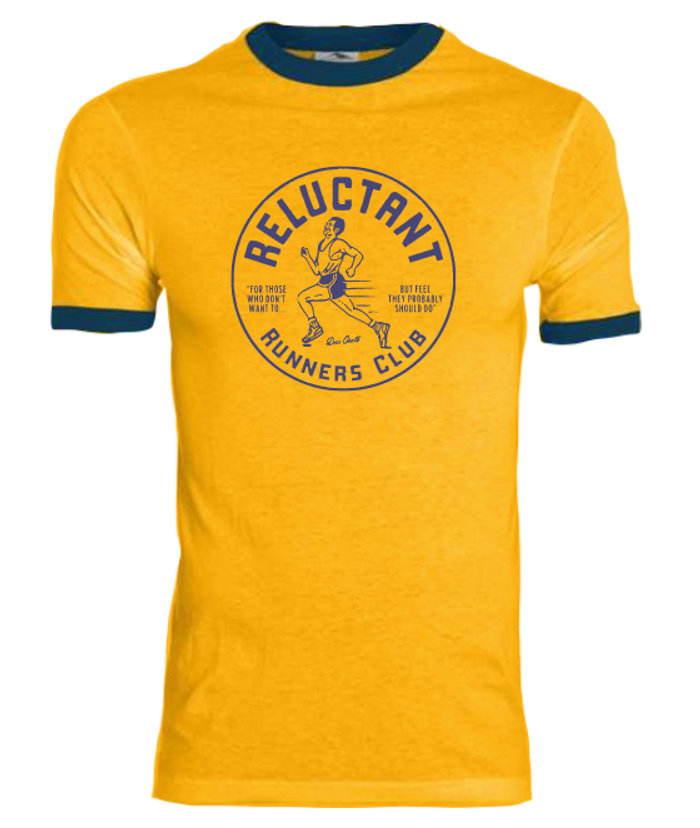 Reluctant Runners Club T-Shirt
Exercise has always been very important to me, and in more ways than just breaking a sweat. It's forced me get out of the house or work environment, helped me to socialize, find clarity in tough times, and also enjoy new music.
However, with the world now slowly opening back up I've noticed just how much of a hit my physical and mental health has taken the past year, and the confidence and motivation to get back out there is at an all time low.
So I had the idea to create a running club using the Strava app. A space where we can encourage each other, track our progress, and share new music to hopefully get us back to a healthier place.
Run, jog, or walk, there's no pressure on how far or how fast you go. Just take it one step at a time and we can all build on it together!
We'll also be doing raffles and giveaways each month so download the app, join the club, and get out there!
Join the Reluctant Runners Club on Strava: https://www.strava.com/clubs/DanCroll
Augusta Sportswear 50/50 Ringer T-Shirt - 710 Printed by Ambient Inks in the USA